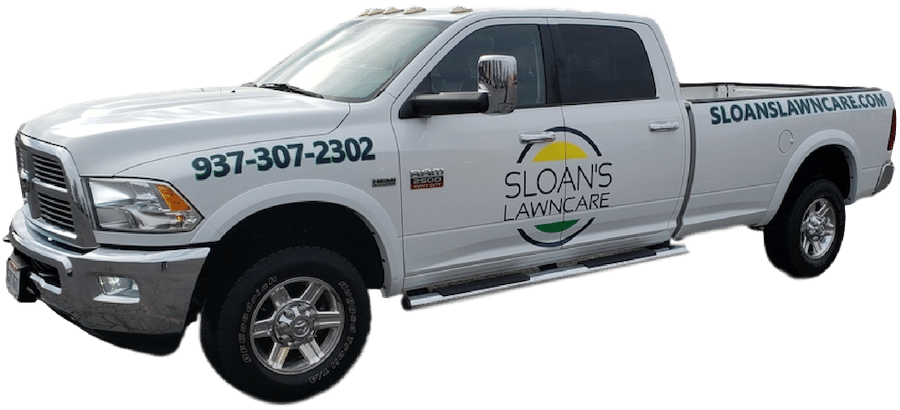 Winter Snow Removal Services
We are ready for the unpredictable Greater Cincinnati winter weather!  We hope you are too.  If you would like a quote for clearing your driveway of snow this winter or would like to receive a snow removal bid from Sloan's Lawncare, please contact us.
Ashley C.
"Sarah and Chris are very professional. My lawn looks awesome! Thank you bunches."
Trenton, OH
Sarah J.
"Awesome company! Great service! I highly recommend them! Keep up the great job! "
West Chester, OH
Customer Satisfaction Guarantee
We understand that there are many other lawn care services to choose from. At Sloan's Lawncare we set ourselves apart from the rest.  We put you first and guarantee to leave you satisfied!
We take away all the stress.  At the end of the day, that is our objective, and we will do anything and everything needed to make this the best experience you ever had with a lawn care company.
Enter to win!
Like Sloan's Lawncare Facebook Page by March 31st and you will be eligible to win a $25 Amazon Gift Card.
We post pictures of our work and keep our Facebook fans up to date on what is going on in the lawns and landscapes on the North Side of Cincinnati throughout the year.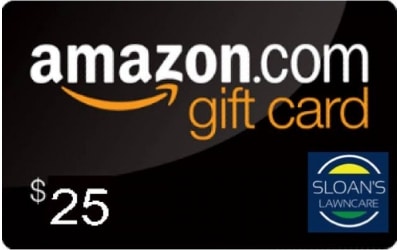 Northern Cincinnati Lawn Care Services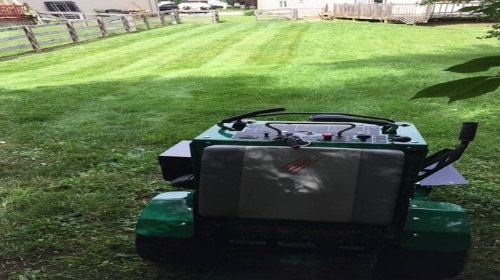 Mowing Services
When we bring our equipment, you know we mean business.
We mow, we trim, and we edge, and then we clean everything up.  We prefer to mow on a weekly basis, but we are willing to customize your schedule to meet your needs.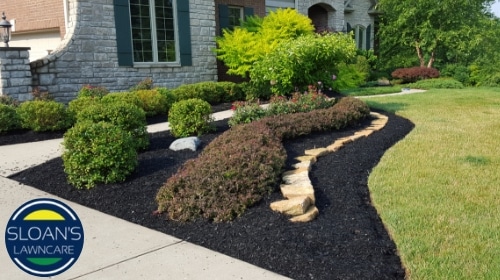 Landscape Cleanup
The Fall and Spring are beautiful times of the year in Cincinnati, so let's not leave a mess in the lawn and landscape!
We have Fall and Spring cleanups including leaf removal, debris removal, and flower bed weeding and cleanup services!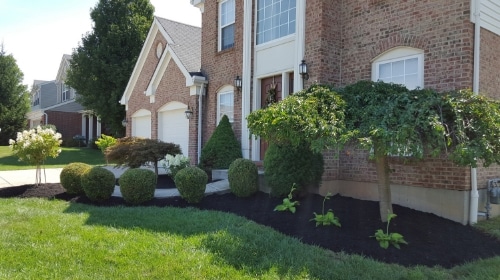 Mulch Service
You pick out the color and type of mulch, then we deliver and install it to perfection. 
We remove old mulch when needed, remove weeds, and rejuvenate your flower beds!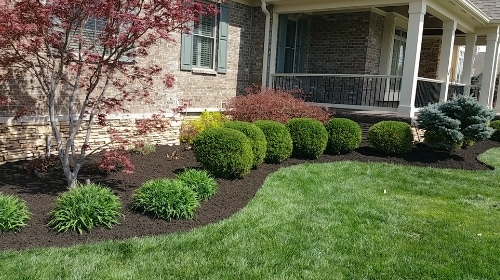 Pruning Service
Don't let your plants overgrow their space in your landscape beds.  Not only does this become unsightly, but it is not healthy for your plants either!
We prune plants to shape and remove all of the clippings.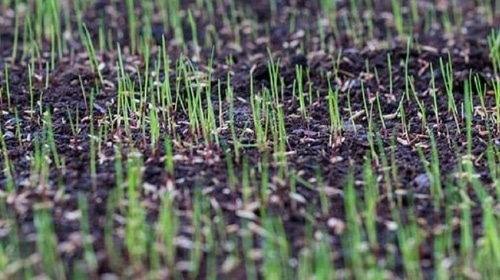 Core Lawn Aeration
If you want a thicker lawn, an aeration service may be just what the lawn doctor ordered!  This service includes having your lawn thoroughly core aerated.  Any area of your lawn large enough for the machine to reach will be aerated.
We are happy to also overseed your lawn as part of this service.  It is very important to remember how delicate young grass plants are!  Watering will be required for best results.  Environmental conditions outside of our control can also affect the seeding aspect of this service.  We only perform seeding services during ideal times in the year, but unexpected swings in temperature or percipitation could also affect this service.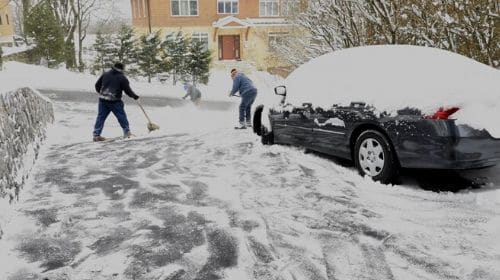 Snow Plowing & Shoveling
24/7 during the winter months Sloan's Lawncare is ready to snap into action to keep our clients' property safe.
We have a new, very reliable work truck equipped with a professional grade snow plow and salt spreader.
We are setup to plow snow for small to medium size commercial parking lots.  Clearing snow from walkways and entrances is always included and we recommend salt to limit the chance of a re-freeze in the early morning hours of the following day.
We didn't forget about our residential clients!  We are happy to clear snow from your driveway, sidewalks, and entrances too.
Lawn and Landscape Specials
Act fast and take advantage of these hot deals!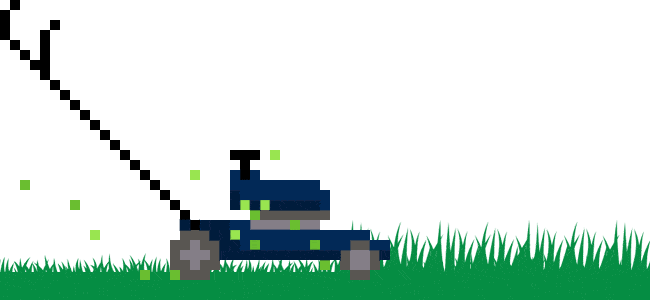 Lawn Care Service Area
Our lawn care service is based in Trenton, OH.  We also call Trenton home!  Along with serving our hometown community with affordable lawn services, we also cover the neighboring communities of Monroe, West Chester, and Mason, OH.  We cover Butler County and nearby area as shown in the map below.
Business Hours | Monday - Saturday: 7:00 AM - 7:00 PM for your convenience
Our Mailing Address:  P.O. Box 451, Trenton, OH 45067
Contact Us For Your Free Quote!

If you are in need of a lawn care service in Trenton, Monroe, West Chester, Mason, or nearby on the North Side of Cincinnati we would love a chance to earn your business.  We specialize in offering affordable lawn mowing, pruning, mulching, and other common lawn and landscape services without sacrificing quality or attention to detail and with a focus on personal relationships.  Our goal is to be the last lawn care company you ever need.