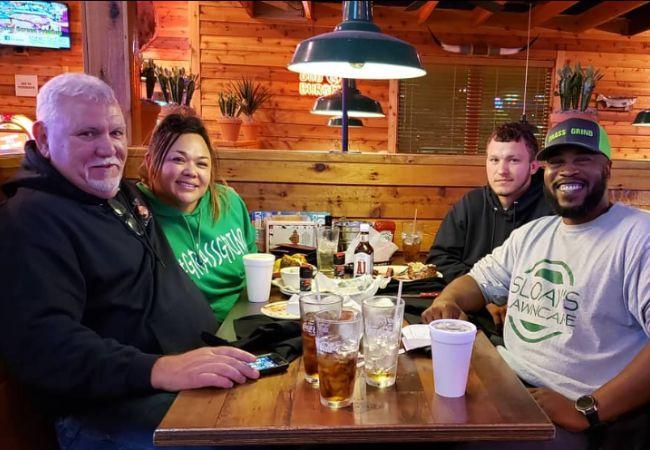 About
Sloan's Lawncare
Hello, welcome to Sloan's Lawncare, LLC.
While working at other places, I noticed that I had to depend heavily on other people to do my job and move up in the company. What really bugged me was how much my boss's opinion weighed in my promotions instead of my actual work!
I got tired of all the workplace politics, so I started my own business in October 2017, Sloan's Lawncare.
What I did take away from those other jobs was how much of a difference customer service makes. I got the best out of people by being MY best. This is something that will always be a priority for my business.
We will never be too busy to help you meet your needs. We respect everyone and make sure you are satisfied with the work we have done.
Our Big Move In 2023
Sloan's Lawncare started in Trenton, OH, in 2017 and grew steadily through 2022.  Over the winter months in late 2022 and early 2023, Chris Sloan moved to Bedford, VA, with his wife Sarah to be closer to her family.
As we enter the spring of 2023 and beyond, Sloan's Lawncare looks forward to providing Forest, VA, and cities and towns nearby with the same high-quality lawn and landscape services as they did back in Trenton.
Learn More About Sloan's Lawncare on Instagram or YouTube
We don't shy away from offering advice about running a lawn care business!  I started from scratch when beginning this business and know how difficult things can be.
I upload pictures and videos on my Instagram and YouTube channels sharing my personal experience and advice on running a local lawn care business.
Sloan's Lawncare goes by Grass Grind on social media!  Check out our Instagram page or YouTube channel.
Our 100% Satisfaction Guarantee
Your satisfaction is guaranteed, or we will make it right or give your money back!  Please read our reviews to hear what our past and current clients have to say about using our service!
We're Relationship Based
We are a local business, family-owned and operated, developing a personal relationship with every customer.  Contact us, and let's talk about your lawn, landscape, and goals for them.
Expect Professionalism
We listen to our clients carefully to meet and exceed their needs.