Our Service Area in Bedford County, VA
Sloan's Lawncare provides our lawn and landscape services in the Eastern portion of Bedford County, VA.
Our primary service area includes Forest, VA, catering to the beautiful homes on the Ivy Hill Golf Club course and nearby areas such as Lake Vista.  We service some Southwest Lynchburg addresses bordering Forest, Timberlake, New London, and Wildwood, VA.
Services Provided In Forest, VA and Nearby:
Need a similar service performed?  Or do you live very close to an area we serve?  Please contact us to see if we can help!  We are always open to adding new services and seeking new towns to serve.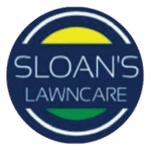 We Relocated From Ohio To Virginia Before The 2023 Season Began
Chris Sloan and his wife Sarah relocated from Trenton, OH, to Bedford, VA, over the winter months of 2022-2023.  Their family-owned business moved with them to serve their new communities!
Sloan's Lawncare was a top-rated lawn service serving the North side of Cincinnati from 2017 through 2022.  They bring the same passion for creating beautiful lawns and landscapes to Virginia with plans to quickly become known as the best lawn service in Forest, VA by earning the trust and respect of 1 customer at a time.