Sloan's Lawncare Service Reviews By Clients
Below we've embedded the reviews our clients' were kind enough to leave us on Google.  Let us know what we can do to make you our next 5-star review!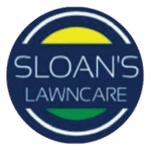 Learn more about the service that interests you:
Need a similar service performed?  Or do you live very close to an area we serve?  Please contact us to see if we can help!  We are always open to adding new services and seeking new towns to serve.
Would you like a free quote?
If you are ready for a quote or have questions regarding our services, please do not hesitate to call or email us. 
If you'd prefer we reach out to you, please complete the form, and we'll get back to you as soon as possible. 
Thank you for the opportunity to make you our next 5-star review!